Company Principal – Dennis Kulesza
Expertise in Building Envelope Evaluation and Building Restoration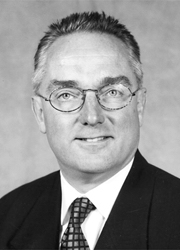 EXPERIENCE
Dennis Kulesza, the principal of Metropolitan Restoration & Waterproofing, founded the company in 1986.  He has more than 40 years experience in building restoration, waterproofing and roofing companies.
Dennis Kulesza is the principal and founder of Metropolitan Restoration and Waterproofing Corp.  He has over 40 years experience in building envelope and facade evaluation, and in the restoration of diverse commercial, educational, multi-unit residential, and historic buildings throughout Greater Boston and Eastern Massachusetts.
Mr. Kulesza has expertise in all aspects of building envelope restoration projects, including project evaluation, design, planning, project management and construction.
Mr. Kulesza has presented papers and seminars focusing on building envelope and facade restoration issues for numerous trade organizations and expositions, both locally and nationally, including International Facilities Management Association (IFMA), Building Owners and Managers Association (BOMA) and Build Boston, as well as in-house seminars for major corporations, such as Fidelity Properties, Hunneman Investment Management, Harvard Real Estate, Commonwealth Electric, Barkan Management Company, and Mobil Oil Corporation.
Satisfied clients include Harvard University, Bank of Boston, Brown University, Emerson College, Worcester Academy,  Chestnut Hill Realty, and Town of Kingston, as well as many other leading corporations and institutions throughout Greater Boston.
EDUCATION
University of Massachusetts, Amherst, Massachusetts
B.S. Civil Engineering, Cum Laude
Numerous seminars and workshops concerning both the design and construction processes.
PROFESSIONAL AFFILIATIONS
International Concrete Repair Institute (ICRI)

National Roofing Contractors Association
Northeast Roofing Contractors Association
Roofing Industry Educational Institute
Rental Housing Association
Boston Society of Architects
Associated Builders and Contractors Association
North East Charter Boat Captain's Association
PROFESSIONAL REGISTRATIONS
Engineer in Training Certification – Massachusetts. 

Construction Supervisors License (unrestricted) – Massachusetts
Riggers License – Massachusetts
Petroleum Gas Installer License – Massachusetts
Builders License Class BC – City of Boston
Builders License Class M – Town of Brookline
Hoisting Engineer License – Massachusetts
U.S. Coast Guard Merchant Marine Officer – Master License
U.S. National Marine Fisheries Service Commercial Vessel Operator Permit
Please contact us for case histories, references, and/or an on-site evaluation.